Attending Physicians at The Laurels of Blanchester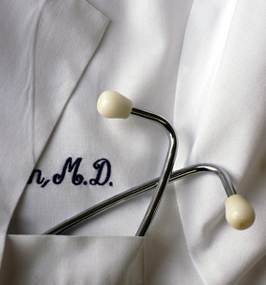 The Laurels of Blanchester is very pleased that many surgeons and attending physicians follow their patients at our facility.
If your physician does not have admitting privileges, our Medical Director or other attending physician will be happy to oversee your care while you are staying with us. If you have any questions regarding your physician coverage, please don't hesitate to contact us at (937) 783-4911. We can assist you to ensure that you will have physician coverage.
The current list of attending physicians at The Laurels of Blanchester includes, but is not limited to, the following:
Catherine LaRuffa, MD, Medical Director
Catherine LaRuffa, MD
Dr. Catherine LaRuffa is a Certified Diplomat of the American Board of Family Practice and is a Certified Mastectomy Fitter through the Board for Orthotise/Prosthetist Certification. She has practiced in the Blanchester Community since August 1991 and has hospital privileges at both Clinton Memorial Hospital in Wilmington, Ohio and Bethesda North Hospital in Montgomery, Ohio.